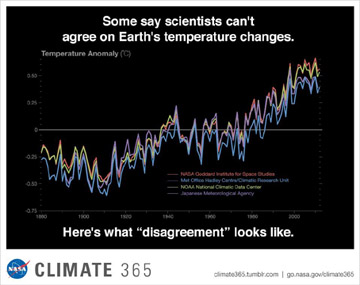 We began this website in protest against the "10 Basics of Eco-Wisdom."  We both felt that it was some how a childish notion that if everyone does just these 10 things, the world will change.  We feel that these are a great starting place, but that the change has to go much deeper.  These lists appear in newspapers and in magazines.  I even saw one on the back of a Safeway grocery bag.
Here are some examples of the "10 Basics of Eco-Wisdom."
http://www.greenamerica.org/PDF/2011EfficiencyPoster.pdf
http://environment.about.com/od/globalwarming/tp/globalwarmtips.htm

http://science.howstuffworks.com/environmental/green-science/save-earth-top-ten.htm
http://www.worldwatch.org/resources/go_green_save_green
http://www.illinoistimes.com/Springfield/article-7205-10-things-you-can-do-in-springfield-to-save-the-planet.html
Eco Metrics
howgood.com is an attempt to rate the environmental, social and health credentials of various foods and grocery store products to ease the decision making process for the masses.  Fairly awesome. 
ASU study map shows CO2 emission at a neighborhood level.  Powerful information for understanding our local footprint.
Kill-a-watt is a portable device that allows you to measure how much electricity various appliances draw.  Its a very informative tool since you cannot actually see electricity.  We are fortunate in that our local library has one for loan.
Cool hack will enable you to know how much energy your solar panels are producing.  We went to a time of use meter when we installed our solar panels and electric car charger.  When we did this, the system lost all transparency.  PG&E just gives us a total at the end of the month with no way to know if they are being honest.
Knowing where you are starting is a good beginning.  Here are two sites that look at global foot prints and the availability of global resources.  We would also like to offer you another page along the same lines that looks our long term effect on the environment.
http://www.carbonify.com/carbon-calculator.htm
We have really been looking into paper because our local school district uses paper by the pallet.  Here is a site that illustrates why recycled paper is actually less expensive than conventional paper and a little calculator to help you see the costs associated with different types of papers.
So you think you are green eh?  Here is basic diagnostic tool to help you find out just how green you are and how your personal practices stack up against other Americans and against people in other parts of the world.  Hopefully it will inspire you and give you ideas about how and where to improve your carbon foot print.
Cool Climate Calculator
Here are more tools for comparison.
http://www.footprintnetwork.org/en/index.php/GFN/page/personal_footprint/
http://www.carbonfootprint.com/calculator.aspx
http://www.earthday.org/footprint-calculator
You can find a generalized tool for prioritizing your home improvement projects here.
Here are some tips to avoid green washing.
Its important to know your heating degree days when thinking about insulation, remodeling and design.  The way that most builders design the envelope for a home is to look at the minimum requirements given by the building code.  Do you really want a home that shoots for the lowest passing grade?  "Yay I got a D.  Thats exactly what I was hoping for!"  Heating degree days will vary with location and how warm you expect to keep your home.  Here is a handy online calculator.