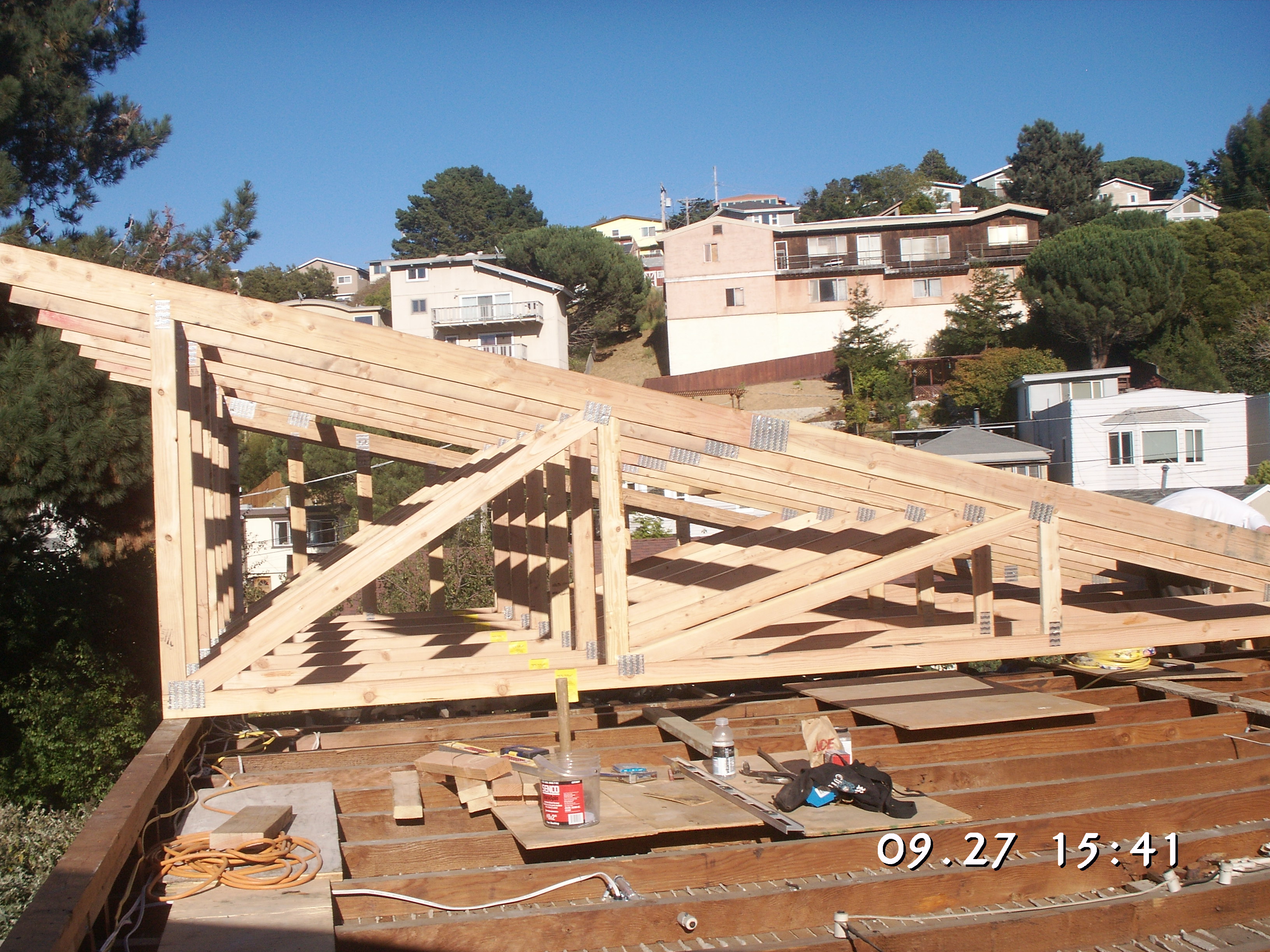 Our home renovation project also included replacing the old flat tar and gravel roof with a new, sloped metal roof.  A sloped roof is of course much better for mounting the solar panels, and we selected a single-plane south-facing roof that faces south so that we would get good panel-placement options.  We selected a metal roof because this style is best for reclaiming rainwater because the run off is cleaner than either composition or tar and gravel.  Another reason we went with a standing seam metal roof is that it saved us about $500 on our solar installation because they can clip the panels right onto the standing seams eliminating the need for roof penetrations which can cause leaks down the road.  Metal roofs are also recyclable at end of life and do a good job of reflecting heat making it easier to maintain a cool home in the summer.
The trusses for the new roof were pre-manufactured and shipped to our house on the back of a big truck with a crane.  The crane lifted the trusses up to the top of the house in two bundles, and Marc Salmon spread them out and installed one every two feet.
We considered how to make this part of the project green but failed to come up with anything really clever.  The fact that this part of the project needed engineering sort of tied us to the tried and true.  We did briefly consider using SIPs but since we were already insulating the ceiling, it didnt really make sense to use SIPs in this case.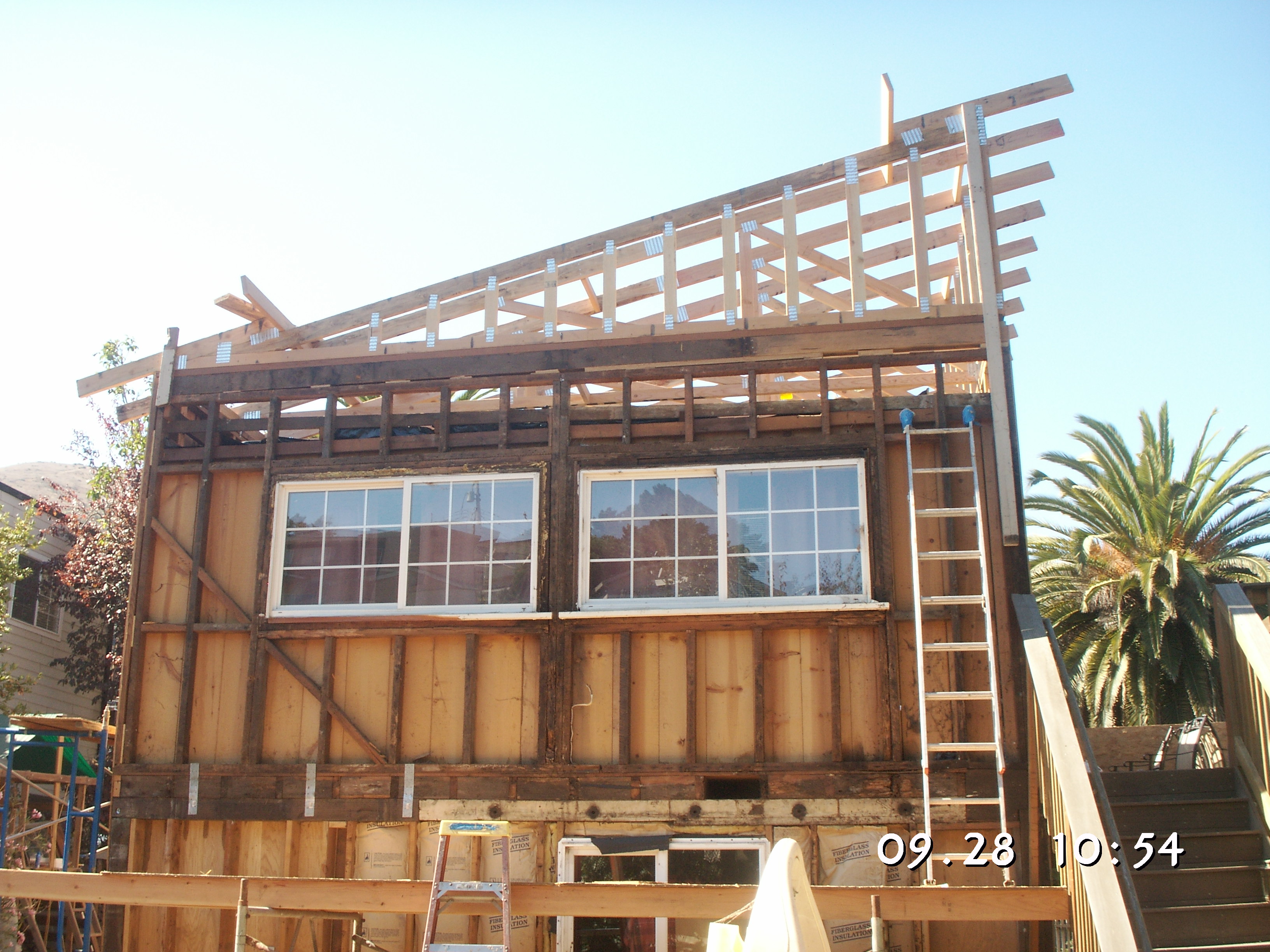 Before the trusses came in, though, we first had the top of the existing roof cut down to reduce the total height of the new roof line.  It turned out that we could have lowered it even more since we went with the AirKrete since it takes fewer inches of AirKrete to achieve our desired insulation level but thats something we didnt know at the time.  We also scaled back from a 4-on-12 to a 3-on-12 slope, which took another couple of feet off.  4-on-12 is better angle for solar, but 3-on-12 is easier to walk around in the middle of the summer when the panels are dusty and need hosing off.  We also had concerns for the fruit trees and our neighbor on the north side of us.
Once the trusses were up, there was still electrical work left to do.  Access was a little more restricted than before, but it still wasn't too bad, and Byron chipped in to help with some of the remaining work.  Getting a good angle on the stapler to tack the romex down was sometimes challenging, and an extra pair of hands to help push the lever down was very helpful.